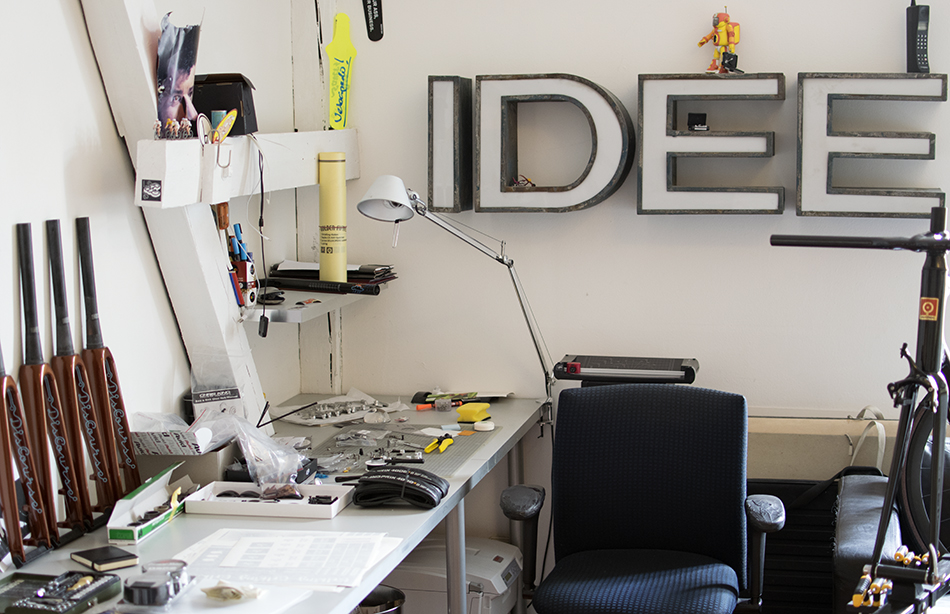 Manufacturing
Die Basis der Velocipedo.Räder bilden hochwertige Rahmensets aus Carbon und/oder Titan. Sie werden mit allerhöchsten Qualitätsansprüchen nach EN-Norm ISO 4210 in Asien für Velocipedo. gefertigt.
Die Konstruktionszeichnungen für alle Titanrahmen entstehen in Halle und unterliegen einem intensiven Abgleich mit der Rahmenmanufaktur, bis sie den höchsten Ansprüchen genügen. Die Carbonrahmen werden für Velocipedo. bei einem OEM-Hersteller mit langjähriger Erfahrung im Monocoque-Verfahren produziert, der auch für andere namhafte Marken verantwortlich zeichnet.
Alle Rahmen und Gabeln, ob Titan oder Carbon, werden roh nach Deutschland geliefert und erfahren hier ihre äußere Veredelung. Die Carbonteile werden dafür aufwendig geschliffen, gespachtelt, mehrfach lackiert und hochglanzpoliert, um ihre brillante Oberflächengüte zu realisieren. Die Titanteile werden fein gebürstet, maskiert, partiell sandgestrahlt und gewachst. All diese Verarbeitungsgänge werden von erfahrenen Händen auf sehr hohem Niveau und mit viel Aufwand durchgeführt. Die Oberflächengüte der Velocipedo.s setzt so ganz bewusst neue Maßstäbe. Sowohl die Gestaltung als auch ihre handwerkliche Umsetzung geht über den Rahmen hinaus und bezieht Gabel, Vorbau und Sattelstütze, mitunter sogar die Distanzhülsen am Gabelschaft mit ein.
Diese fast vollflächige, detailreiche Durchgestaltung der Velocipedo.Rahmensets in ihrer gewissenhafter Umsetzung sucht ihresgleichen.
The basis of all Velocipedo.bikes are titanium and carbon framesets, manufactured in Asia with the highest quality standards and conforming to EN-ISO 4210.
The construction plans of our titanium frames are drawn in Halle and form the foundation of an intensive communication process with our manufacturer until the finished frame meets our high demands. Carbon frames are made by a renowned company with long experience in manufacturing monocoque frames that also produces for various well-known bicycle brands.
All frames and forks, titanium as well as carbon, are delivered raw to Germany to undergo the finishing process. Carbon parts are smoothed and polished before being coated several times and getting a mirror polish to guarantee a perfect, consistent surface quality of the various parts. Titanium parts are brushed, masked, partly satined and waxed.
All steps in the manufacturing process like welding, laminating, satining and polishing are undertaken by experienced craftsmen on the highest level and with much effort. The surface quality of our bikes sets new standards; the design and its realization is not limited to the frame alone but includes fork, stem and seatpost, sometimes even the spacers on the steerer tube.
The extensive, detailed composition of our Velocipedo.frame sets, meticulously carried out, has yet to find its equal.